Travels in Asia
For more than 30 years I worked as a part-time consultant at the Asia-Pacific Institute for Broadcasting Development (AIBD).
I spent a portion of each year based in Kuala Lumpur working and traveling across Asia.
These photos chronicle some of my experiences along the way.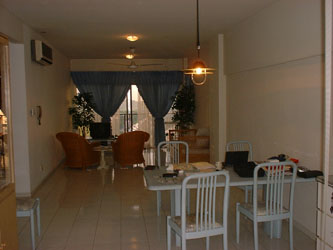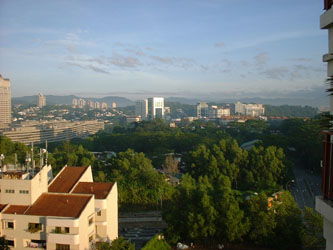 This is where I lived one year in a district of Kuala Lumpur called Bangsar. On the right is a what I saw from our balcony, looking toward an area called Damansara. The strange long building on the left is a government complex. Later, I moved to an apartment in the Legend Hotel near the city's city center.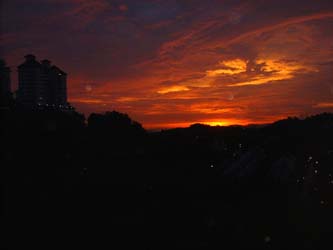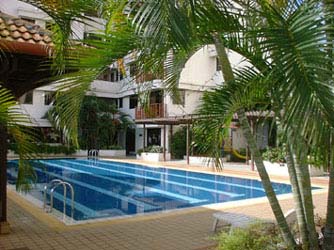 Rudyard Kipling had this much right: The sun does come up (and go down) like "thunder" here. This is the view of sunset as seen from my living room. On the right is a view of the swimming pool where I cooled off most evenings.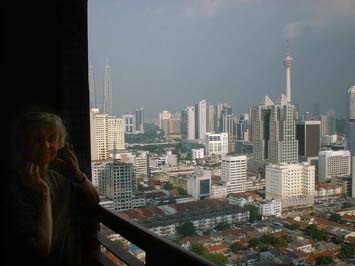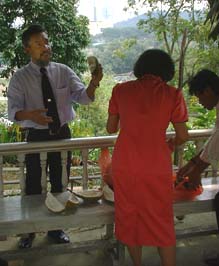 The balcony of my apartment in the Legend Hotel where I lived off-and-on for two years afforded a nice view of downtown Kuala Lumpur. On the right, Rozi, an audio engineer/producer for Radio Television Malaysia and a participant in one of my Training of Trainers courses, enjoys a big slice of durian--the stinky fruit so popular in Southeast Asia.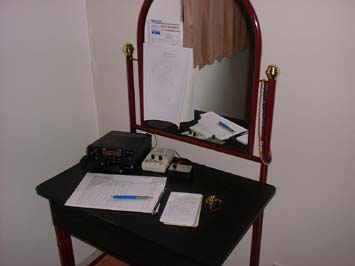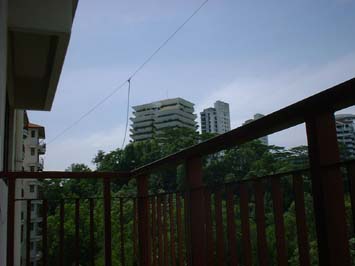 Drew's amateur radio station, 9M2/W8MHV, inconveniently located in the bedroom. On the right is the "sophisticated" antenna farm--one dipole. Out of sight behind the camera is a child's fishing pole holding the antenna away from the building.

For a look at visits to Brunei Darussalam, Philippines, and Thailand, click here.

You can see some sights of my travels in Cambodia and Laos by clicking here.

To see a bit of a trip to China. Click here.

One year I traveled to Malaysia and Indonesia. Click here.

A glimpse of my trip to Vietnam. Click here.

Finally, a few shots from South Asia. Click here.

Return to the W8MHV Homepage Click here.