On the road in Southeast Asia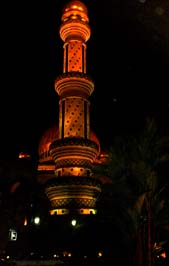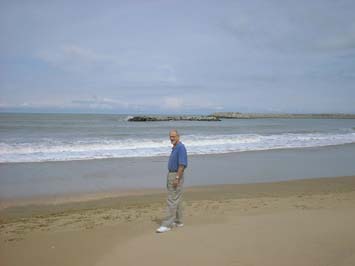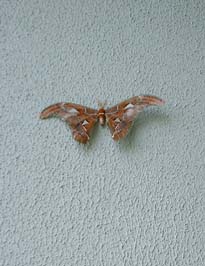 From left to right: One of Brunei's many mosques; this one is the newest and grandest. Yes, the dome at the top is plated with pure gold, I was told. In the second photo, I hesitate to wet my feet on a beach looking out to the South China Sea. The island of Borneo where Indonesian Kalimantan, East Malaysia, and Brunei are located is still rich with varied flora and fauna. This moth having a wingspan of six inches is an example of the area's wonderful wildlife.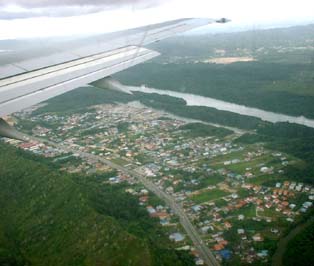 You can see signs of Borneo's fast-paced development in this view of the outskirts of Bandar Seri Begawan, the capital of Brunei Darussalam. Brunei is home to my dear friend Haji Julahi of Radio Television Brunei shown here with his thoroughly modern daughter, who was then a student in Perth, Australia.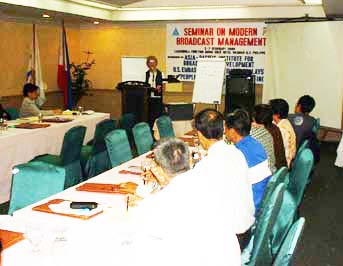 Here, you can see what we are really supposed to be doing in Southeast Asia: My late wife Nancy is making a presentation on "organizational communication" at a seminar in the Philippines.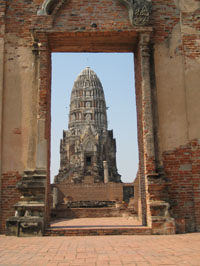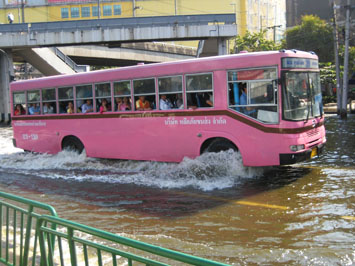 At the left is a scene from Ayudhya, Thailand's ancient capital and a popular tourist destination. Thailand suffers from recurrent flooding made worse by climate change. At the right, a look at a street scene in Bangkok during monsoon season.

Back to the Travels in Asia Homepage