On the road in Vietnam
Our travels took us to Hanoi in Vietnam a few years ago where we organized two workshops for managers of television broadcasting organizations. This was our third or fourth project there.
.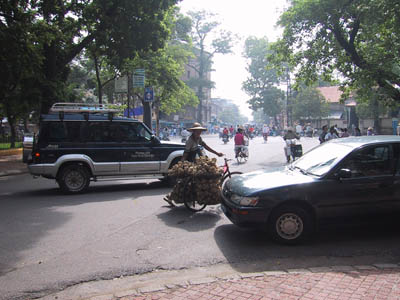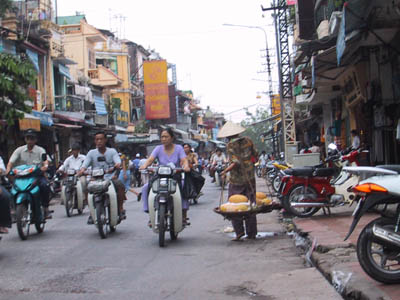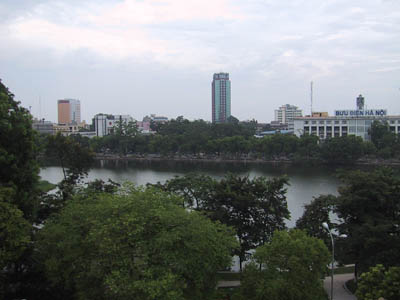 Hanoi is the center of government and although a government administrative city, it nowadays bustles with energy. Some parts of the city are traversed by the wide boulevards like this one laid out during French colonial times. The second photo shows a typical crowded street scene near the downtown area. The third photo shows the lake that is at the heart of the city. Surrounded by a walkway and park, it is a delightful place to saunter in the cooling breeze at the end of day.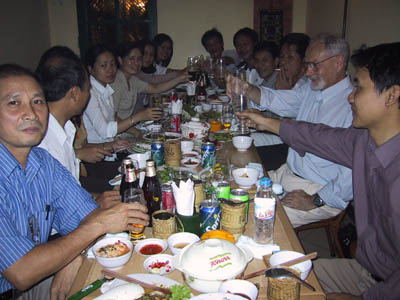 Above I watch over the work on an exercise in our Strategic Management Seminar. They seem to be working hard but the group never misses a chance for some good food and fun at a local cafe. Bottoms up!

Back to the Travels in Asia Homepage