Drew's Personal Details
I live in Athens, Ohio, where I have served as Professor in the School of Media Arts & Studies at Ohio University for many years. I am a Southeast Asian specialist and have researched media in the region throughout my career. My book publications include Broadcasting in the Malay World and Electronic Tigers of Southeast Asia, among others.
My wife of 38 years, Nancy, passed away a few years ago. It was quite sad, as we had traveled the world together. However, I recently remarried a dear colleague from Bangkok University, Chalisa Magpanthong. She plays the Thai dulcimer, loves gardening, baking, knitting, and swimming. She also loves traveling and we intend to visit many new places in the years ahead.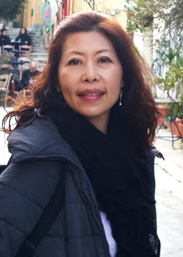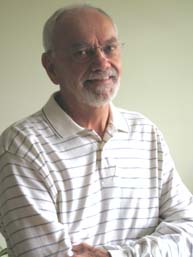 Athens is a small city is in the Appalachian foothills of rural Southeastern Ohio. It borders the Wayne National Forest and it is scenic, especially in fall when trees show their autumn colors.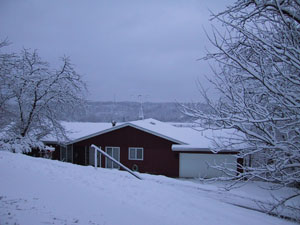 Here is a look at Athens, as seen from my deck in October. The university is out of sight beyond the right edge of the photo. A winter view of my house is next.
I am a fan of Ohio University sports and hold season tickets for both football and men's and women's basketball.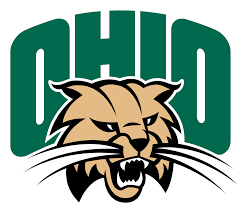 I have worked and traveled across Asia as a media consultant for more than 30 years. Click here to see a few places I visited along the way.
Back to the W8MHV Webpage click here.

Some Family Links